25 of the Best Animated Films of the 2010s
The New Year is already in full swing and it's exciting to think about what awaits us in the future, especially regarding animated films. With the growing technology and the vast opportunities finally opening up for different voices to be heard in the animation community, from female-driven films to stories about underrepresented characters, the possibilities are endless for what can be achieved nowadays with the beloved medium. We wanted to take a walk down memory lane and revisit some of the best-animated films of the last decade and why they're so important to the growth and future of animation. 
Listed in no particular order are 25 of the best-animated films from the 2010s:
Spider-Man: Into the Spider-Verse (2018)
Honestly, Into the Spider-Verse is probably the best Spider-Man adaptation yet. Although the film doesn't fully focus on the infamous Peter Parker, it follows newcomer Miles Morales as he goes through his own unique journey into becoming a new version of Spider-Man after, drumroll, getting a spider bite. He later ends up meeting different versions Spider-Man as he's forced into helping his new friends save the multiverse from the Kingpin. This film set the standard for superhero films by not only depicting an African American Spider-Man, but by taking a character that is so drawn out in the media and making it seem original and fresh again.
 Coco (2017)
Out of Pixar's 21 features released, Coco might be the most important film to date. It follows Miguel's coming of age journey into the Land of the Dead, where he discovers his roots, the importance of family, and the true meaning of life after death. It not only helped push animation further by developing new shading and lighting techniques for the lush worlds of the living and the dead, but also by the opening up the conversation of death to families. It changed the way audiences looked at death and grieving in children's content and paved the way for similar stories to be depicted in media.
Toy Story 3 (2010)
OK. We're going to forget about Toy Story 4 at the moment, but up until the last instalment was released in 2019, there was Toy Story 3. The film's premise is simple: Andy is going to college and Woody, Buzz, and the rest of the gang are terrified of being left behind. After they accidentally get sent to a day care centre, the toys must find a way to make it home in time before Andy leaves. This film is important because it brought everything full circle for generations of storytellers and animation aficionados alike. For many, it was the perfect end of an era and there was no better way to say goodbye to your old friends as you moved on to the future.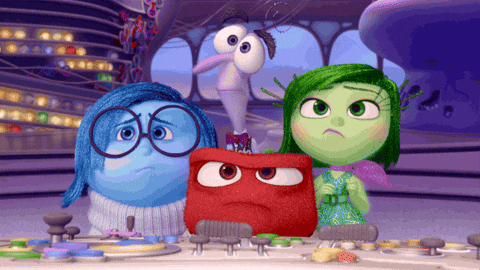 Inside Out (2015)
Only Pixar can make a compelling film about the emotions inside your head. Inside Out focuses on an 11-year-old girl named Riley, who struggles with her new life in San Francisco after moving away from Minnesota. The film also depicts how Riley's five core emotions (Fear, Anger, Joy, Disgust and Sadness) interact with each other and what is actually happening inside her head while she tries to adjust to life in San Francisco. As with all of Pixar's films, Inside Out helped push animation technology even further by creating new virtual camera techniques to showcase the differences between the real world and the world inside Riley's head. Additionally, what makes Inside Out so important to animation is the fact the film helped shine a light on mental health and in turn, helped families openly discuss the importance of all emotions, even sadness. 
How To Train Your Dragon (2010)
Arguably one of DreamWorks best films, How to Train Your Dragon is further proof the animation giant is capable of creating films that not only showcase their stunning visual technology, but that they can also tell heartwarming and compelling stories on par with Disney Animation and Pixar. How to Train Your Dragon delves into the world of the Vikings as we follow Hiccup on his journey into manhood and his attempt to be officially initiated in his tribe. The only catch? Hiccup needs to kill a dragon. Sound easy, right? For most Vikings, sure, but Hiccup ends up befriending one of the deadliest dragon breeds and has to figure out a way to appease his tribe while also keeping his new friend alive.
The Breadwinner (2017)
The Breadwinner is a perfect example of how animation has grown in the last decade by using the platform to shine a light on stories that would otherwise stay in the dark. It's important because it depicts the story of Parvana, an 11-year-old girl who lives in Afghanistan and is suppressed under the Taliban rule. After her father is wrongfully accused of a crime and arrested, she takes fate into her own hands and passes herself off as a boy in order to help save her family. The film isn't ostentatious or trying to show off the latest animation technology, but it's there to simply tell the story of Parvana through its gorgeous 2D animation designs.
The Illusionist (2010)
French animation master Sylvain Chomet's second feature-length animated film, The Illusionist pays perfect homage to filmmaker Jacques Tati. The film is actually based on an unproduced screenplay by Tati, which the filmmaker wrote back in '56. Despite Tati passing away in '82, through the use of traditional 2D animation and breathtaking water colour designs, Chomet was successfully able to capture the essence of the story and atmosphere Tati wanted to create with The Illusionist. (The illusionist character is actually an animated version of Jacques Tati himself!) Chomet's film is set in '50s France and follows a jobless illusionist as he tours through the UK, eventually meeting a young girl named Alice. The duo, forming a unique father-daughter bond, go on a series of magical adventures that end up altering both of their lives. 
ParaNorman (2012)
ParaNorman is LAIKA'S second feature film and the Oregon-based studio is in part responsible for helping create a resurgence in blockbuster stop motion animated films. ParaNorman not only pushed the boundaries of stop motion by utilising old school animation techniques with 3D printing, but also told an incredibly compelling story that nearly scared our socks off in the process. Norman Babcock, the protagonist of the film, can speak to ghosts and uses his uniquely creepy talent to help save his town from a deadly curse. ParaNorman is full of spooky sets and bone chilling character designs and helps us remember to embrace who we are. Because despite what others may think, being different is awesome.
Kubo and the Two Strings (2016)
In another triumphant feature released from LAIKA, Kubo and the Two Strings only proves the studio is constantly raising the bar with their films and helping grow animation by effortlessly merging stop motion with CG animation. Compared to their earlier films, Kubo and the Two Strings is massive in terms of story and environment, as the films aesthetics were based heavily on numerous traditional Japanese art forms. Kubo, a young boy, and his Monkey and Beetle companions search for Kubo's father's magical suit of armor in order to conquer a malevolent spirit. From a plethora of action packed fight scenes to a jaw dropping skeleton monster design, this film has everything you'd want from a stop motion adventure and more.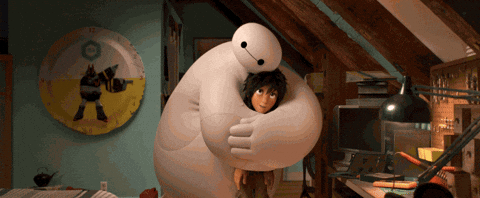 Big Hero 6 (2014) 
Despite Big Hero 6 being so distinct from Disney Animation's usual repertoire of musicals and fairytales, it often comes out as underrated amongst the other animated features released in the 2010s. What makes it so special is the fact it was Disney Animation's first original superhero film (let's just keep Marvel out of it for now, OK?). The film not only focuses on the loveable relationship between Hiro and his robot creation Baymax, but takes audiences on one epic adventure as Hiro teams up with his tech-savvy friends to help save the futuristic world from destruction. It was just a little glimpse as to what audiences would expect from Disney in the future and how well the studio could take something loosely based off an old Marvel comic and make it their own.
Zootopia (2016)
If Big Hero 6 was any indication of Disney Animation raising the bar and showing us what other stories they're capable of telling, then Zootopia knocks it out of the park. The film is not only a hilarious buddy-cop comedy, but also a film noir-whodunit mystery that's jammed packed with important societal themes focusing on racism and prejudice. Judy Hops, a newly recruited police officer, and conman Nick team up to try and solve the mystery of the recent predators who have gone missing. From yes, talking animals (who could go wrong there?), to the gorgeous character designs and the stellar new iGroom technology showcased to render all the fur, Zootopia will go down in the books as an epic achievement for Disney.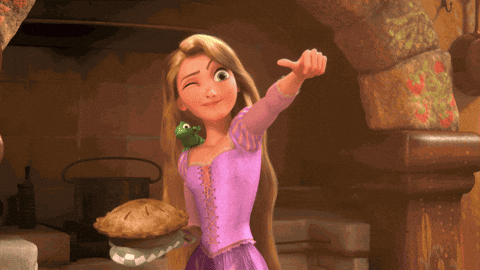 Tangled (2010)
Yes, we had to include at least one Disney Animated fairytale in this list and that's Tangled. Before Anna and Elsa, there was Rapunzel and Flynn. In typical Disney fashion, the studio took a classic fairytale and flipped it on its head in their musical reimagining of Rapunzel. While keeping all the charm and mystery of the original story alive, they managed to create a gorgeous 3D feature film with an all-new story and characters, while peppering it with catchy songs and a romance story that still makes our hearts melt.
My Life As A Courgette (2016)
My Life as a Courgette is a rarity: a successful and Academy Award nominated stop motion film not released from a major US studio. The film is based off Gilles Paris' novel Autobiographie d'une Courgette and is about Icare, a 9-year-old boy who is sent away to a foster home after losing his mother. The film spends most of its time following Icare through his point of view and delving into the relationships he builds with the other children around him, learning the meaning of trust and friendship along the way. The world around Icare is colourful and dazzling to the senses, the characters are uniquely designed, and the film packs all the emotional punches with its somber story.
I Lost My Body (2019)
I Lost My Body is a 2D animated film by French director Jérémy Clapin and based off the book Happy Hand by Guillaume Laurant (who also wrote French cult favourite Amelie). The fantasy drama depicts the harrowing journey of a cut-off hand that's trying desperately to get back to its old owner, Naoufel. In the process of following the hand as it navigates through Paris, we discover specific memories relating to Naoufel, leading up until the crucial moment when the hand was severed from the body. The film is original, odd, and yet extremely meaningful as it uniquely explores the age-old psychological debate of free will vs. determinism through hand's voyage and Naoufel's past.